Accelerate Iowa State's contributions to the social good by extending its expertise, knowledge and values to improve quality of life within our state and throughout the nation and world
Through support for people and programs that have an immediate impact for our state and nation, Iowa State expertise and values are being applied to their fullest extent to impact communities and lives, and strengthen Iowa's economy. On the Iowa State campus, new and revitalized facilities are enhancing our environment in ways that promote and express the Cyclone ideals we aim to share with the world.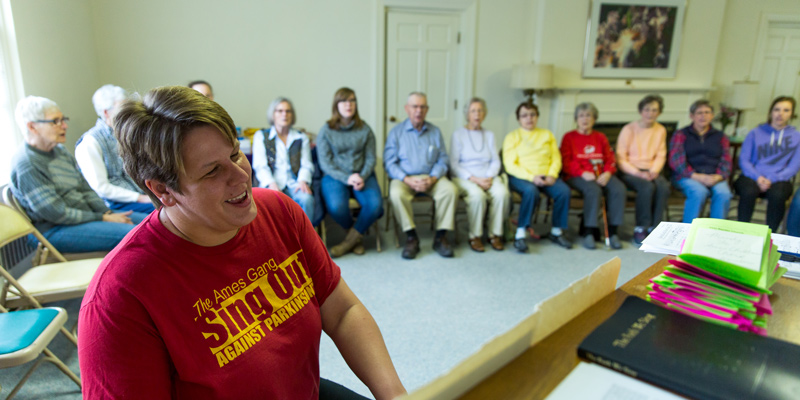 From stage combat to fighting Parkinson's
Professor of Kinesiology Elizabeth Stegemöller's discoveries benefit Parkinson's patients in local communities through outreach efforts, including a boxing class that graduate student Brandon Brockshus teaches.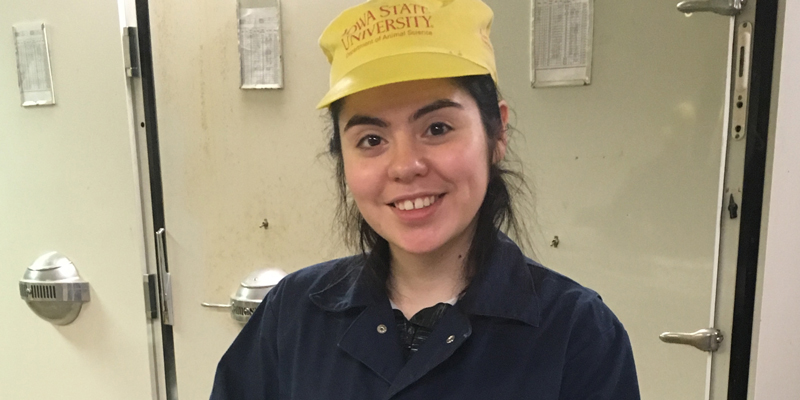 Like many Cyclones, Yalitza Curiel fell in love with Iowa State's campus while on a college tour – but for her, it was scholarship support that convinced her to stay. As she nears graduation, the Robert T. Hamilton Poultry Facility, also made possible by donor support, is shaping her future career.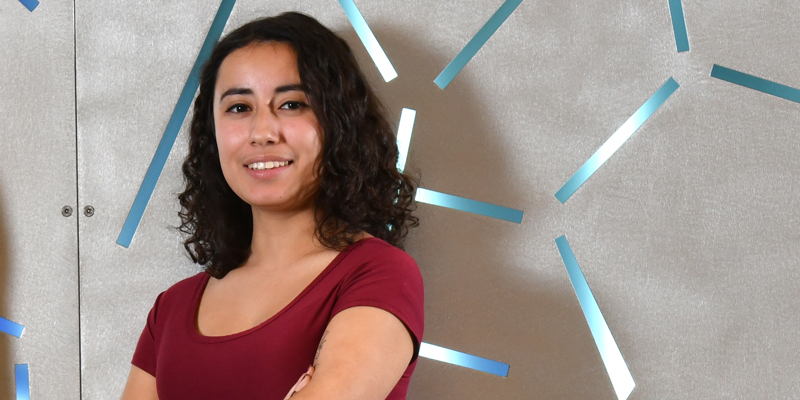 The nine-year Science Bound program requires students — like 2019 graduate Iliana Castillo-Machuca — and their families to go all-in. Thanks to donor support, in the end, it's all worth it.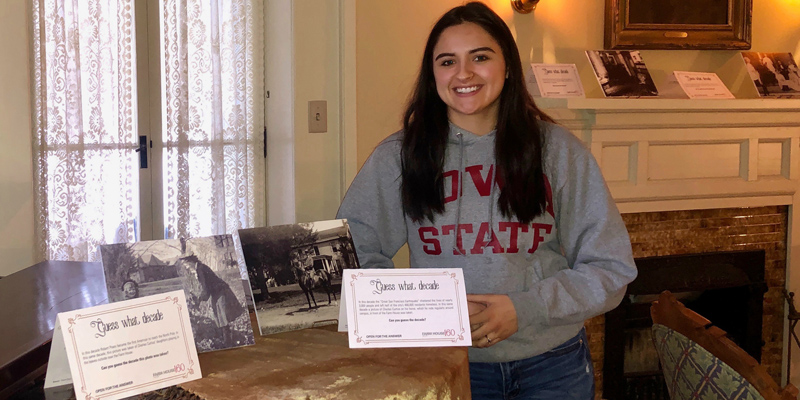 Iowa State University has long been known for learning by doing and for connecting campus to community. But how does the land-grant mission, which runs deep at Iowa State, translate to a student majoring in history like Madisyn Rostro?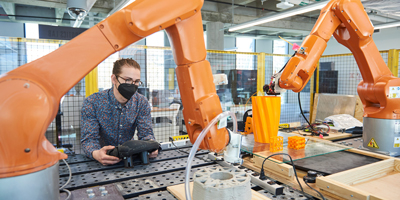 Jacob Gasper has dreamed of being an architect since age 11. He was inspired by his family's holiday treks from Iowa to Chicago, where he was "blown away" by the city's skyscrapers.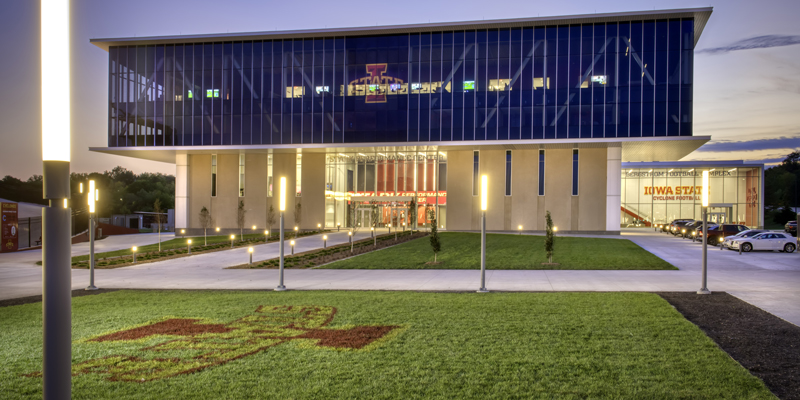 Center puts Cyclones in the winner's column
The donor-supported Stark Performance Center will promote the well-rounded development of Iowa State's student-athletes, including women's basketball player Lexi Donarski.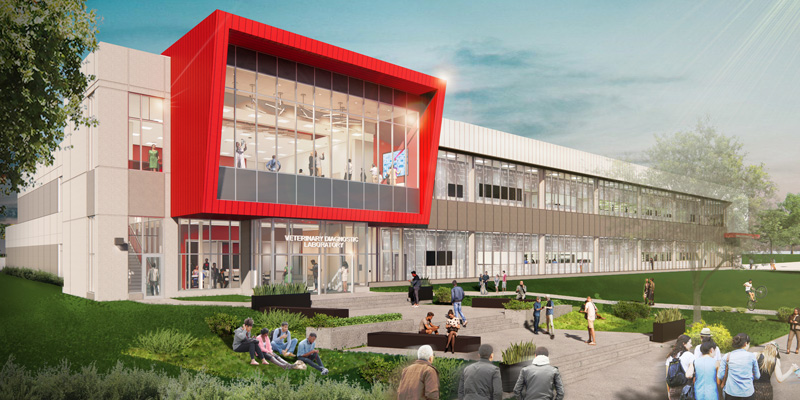 Applying world-class technology to real-world problems
Responding to and preparing for increasingly complex threats to human and animal health — such as COVID-19 and the avian flu that devastated the country's poultry industry — have made Iowa State's Veterinary Diagnostic Lab an even more vital national resource.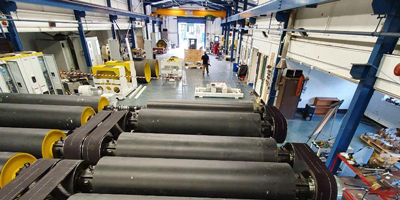 With the completion in fall 2021 of a $2.9 million dynamometer facility at the Agricultural Engineering and Agronomy Farm just outside Ames, Iowa State's will be one of the few publicly available chassis dynamometers in the world capable of testing large construction and farm machinery.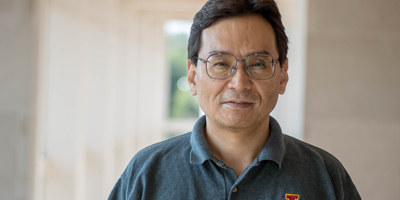 As the country looks at how and where to replace its aging infrastructure, it's research by people like Yoshi Suzuki, the Land O'Lakes, Inc. Endowed Professorship in Supply Chain and Information Systems, that will help inform some of the most important decisions of our time.