Ensure access to an exceptional education offering practical, global and leadership experiences that shape the well-rounded citizens and informed critical thinkers needed in the 21st century
New support for scholarships is ensuring access to an Iowa State education and attracting an eager, engaged and diverse student body to our university. Support is also enabling students to engage in an exceptional Iowa State experience, from study abroad to student clubs to undergraduate research – and empowering the change these future Cyclones will make in the world.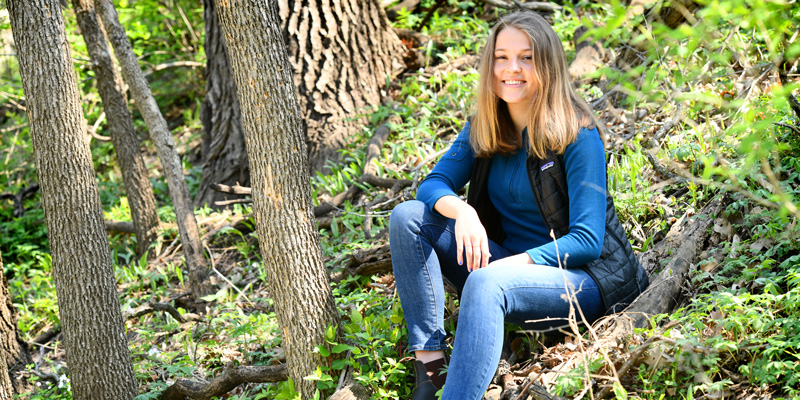 An education in exploration
Karine Holmes came to Iowa State wanting to make an impact in environmental health as a scientist. The Dean's High Impact Undergraduate Research Award is enabling her to get the research experience to set her on that path.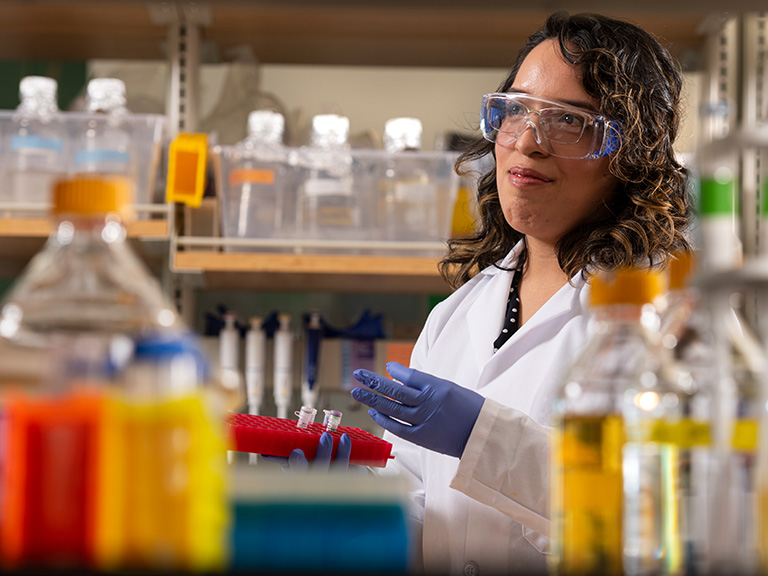 Carmen Lopez knows a little something about chain reactions. She was a high school student in Mexico when the first link of her future career in genetic engineering clicked into place.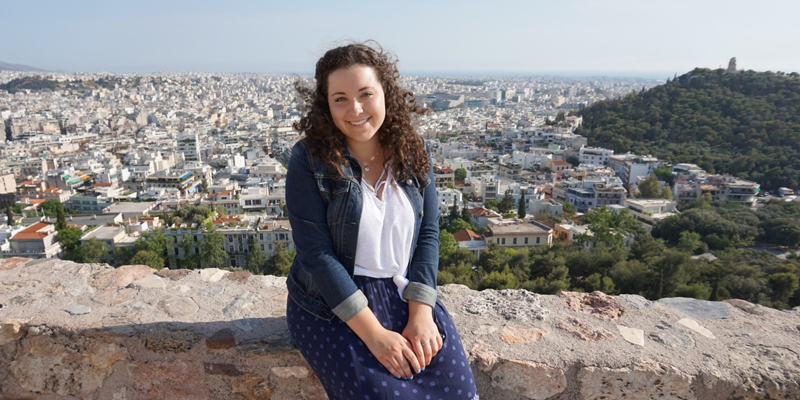 Hands-on experiences lead to real-world opportunities
To say that Sophie Catus took full advantage of the Iowa State student experience is an understatement. Donor support helped her gain the skills, knowledge and confidence this recent graduate is putting to use on the job.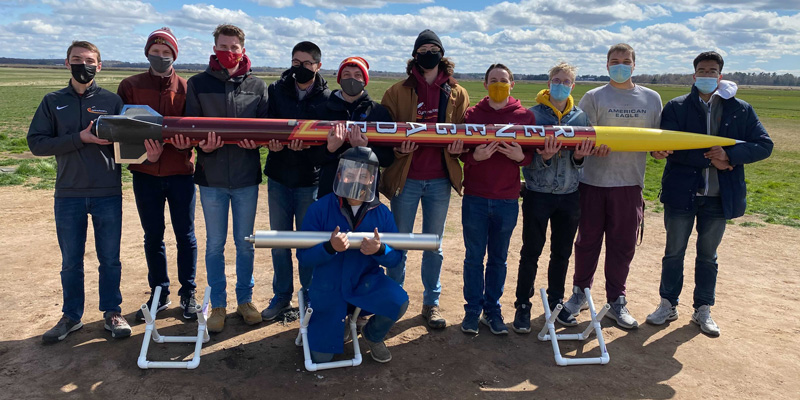 Equal opportunity equals experience
Thanks to donor support, Cyclone Rocketry students like Rachel Warner and William Burken will not only be able to access an Iowa State education, but also participate in the experiential learning opportunities that make students' education so exceptional.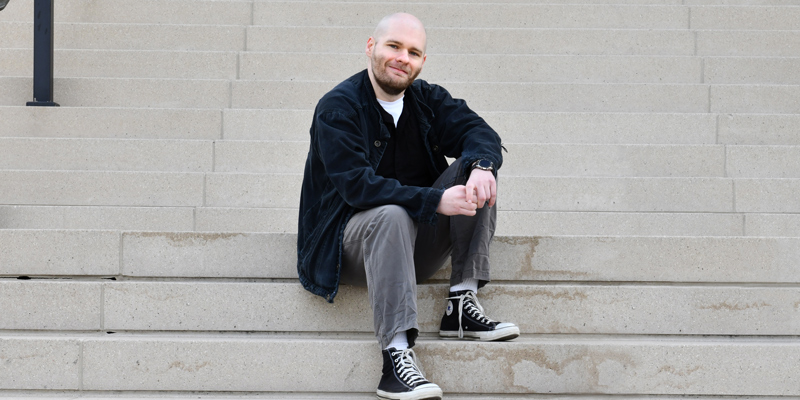 Iowa Staters are known for doing whatever it takes to achieve their goals. What does that look like exactly? Meet Ryan Gillispie.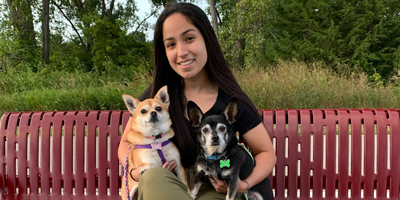 Thanks to scholarship support, Amber Illescas is where she belongs
A fan of Animal Planet while growing up in Southern California, Amber Illescas dreamed of becoming a veterinarian. What she didn't predict is that someday she'd find herself in America's heartland.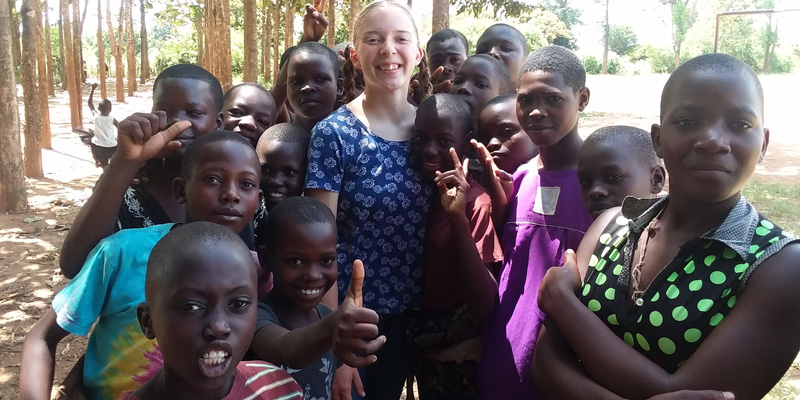 Healthy animals, healthy people, healthy planet
When Grace Jakes arrived at Iowa State "wanting to work with farm animals," she didn't even know how to milk a cow. What a difference an Iowa State education – replete with a study abroad experience in Uganda – makes.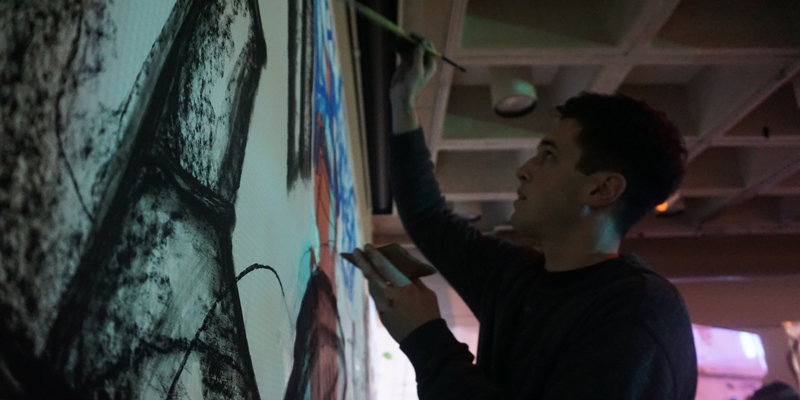 Designed for a new way of thinking
The OPN Masterclass Tom Goetz was part of as an architecture student was "difficult, challenging and rigorous, but insanely rewarding and memorable. It was transformative."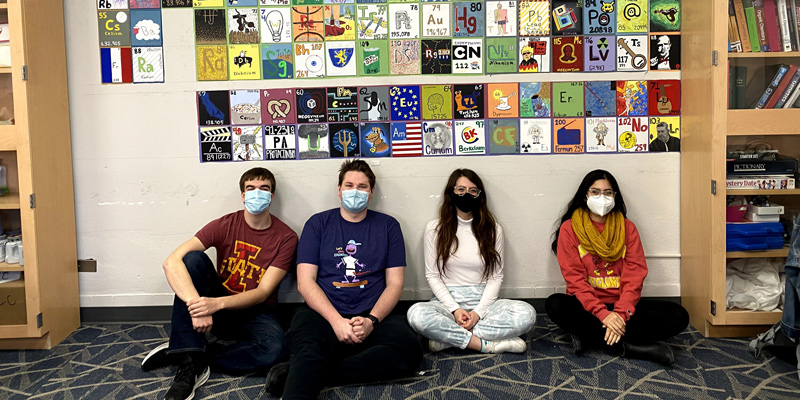 The stepping-stones to becoming a researcher
The research Iowa State senior Alex Leffel performs in Professor Theresa Windus's chemistry lab isn't what one typically envisions – there are no test tubes of volatile substances – but it's just as potent.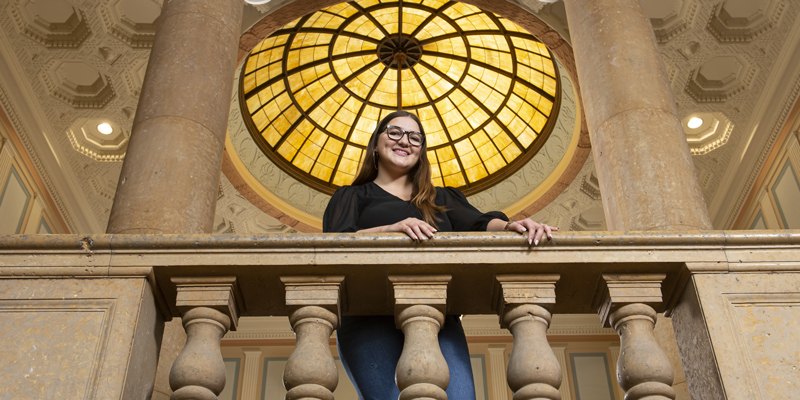 Empowering students to change the world
A triple major and human rights advocate with several internships, Natalia Rios Martinez is the epitome of student engagement. But if it weren't for her mother's nudge and donor support, she may have never discovered the Iowa State experience.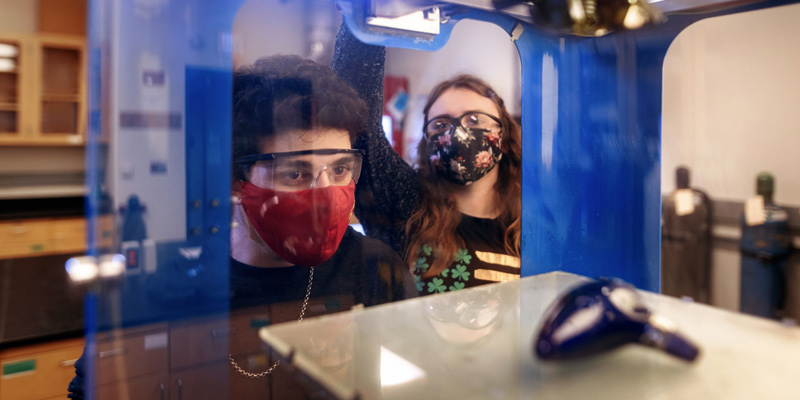 Innovating the education of innovators
Ayman Karmi is a drummer. He loves playing jazz on his kit with other musicians. He's also a materials engineering major. And right now, the Iowa State senior is merging his two interests to innovate for a better world.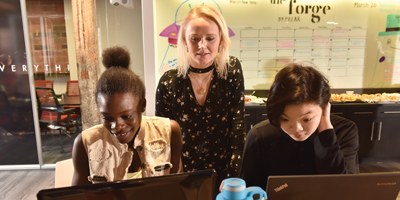 Girls tend not to choose computer science careers partly because of a lack of role models. That's where 2017 computer science graduate Kelsey Hrubes comes in.